Introduction to Cryptocurrency
Cryptocurrency is a digital asset that sits on top of the blockchain system. Crypto assets can be used for internet-based transactions. Cryptocurrency uses cryptography and blockchain technology to verify every transaction so that neither party can do double-spending (i.e. spending the same asset twice in a digital world).
What is Double-spending Problem?
As you know, it is very easy to copy data in the digital world. When you email a file from your computer to your friend, you are essentially creating a copy of the file. One of the biggest challenge of creating electronic money is to ensure that the same money cannot be spent twice.
Before the invention of blockchain technology, we solve this problem by having a centralized entity (i.e. Banks and e-wallet players such as OVO) to perform
debiting and crediting of accounts
. Blockchain technology replaces the need of this centralized entity with distributed computers (
miners
) that can verify transactions independently, but also work together to form consensus / agreement on the latest transaction history on top of the blockchain..
Blockchain technology enables the creation of many new digital assets
Since the blockchain technology became the solution to the double-spending problem, many new digital assets have sprung up on the blockchain. For example; Bitcoin, Ethereum, and others.
Each of these assets can be traded & transacted globally and 24/7. The exchange rate of each asset is determined by the supply & demand of the trading market participants.
Types of Cryptocurrencies:
There are many cryptos circulating in the market, such as Bitcoin, Ethereum, Binance Coin, Tether, and so on. But broadly speaking, there are two types of crypto, namely native coins and tokens.
Native Coin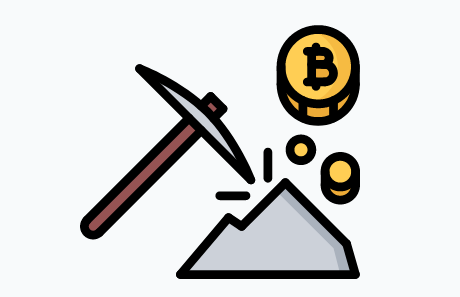 Token